Gin, made right here in Singapore

Don't just drink it. 

Experience it.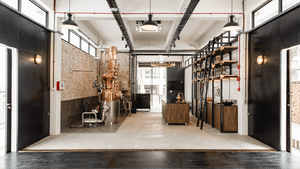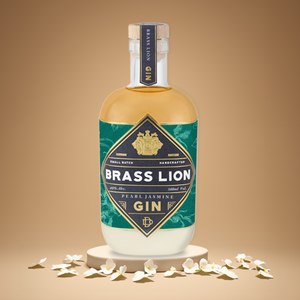 Pearl Jasmine Tea
A gin that is bright and elegant, with a smooth floral finish that lingers on both your mind and palate.
Order here
Creating a true Singaporean spirit
Singaporeans love their spirits, and yet we could not find a spirit that was born and bred right here on our island nation. So we embarked on a 6-year journey across the world, to create a spirit that can truly encapsulate the heart of Singapore. 
Read our story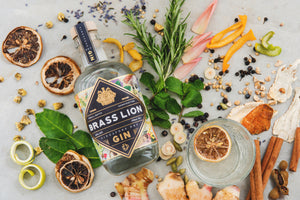 A union of 22 Botanicals
Building upon classic gin foundations of juniper berries and coriander seed, we introduced traditional Asian flavours such as the aromatic torch ginger flower and citrusy lemongrass.
The result? A smooth, vibrant spirit that is the quintessential expression of The Singapore Dry Gin –  a true reflection of the cultural melting pot that is Singapore.
Committed to quality, we use natural ingredients grown in our herb garden or sourced from local TCMs or wet markets.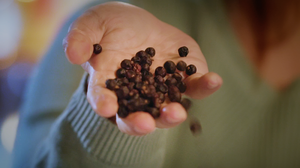 100% natural ingredients, completely handcrafted
We only use 100% completely natural ingredients. Our botanicals are cracked, peeled and processed by hand to ensure the purest of flavours and the highest quality spirits.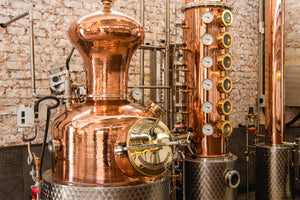 Meet Nala
Named after the  Lion Queen, our copper still is custom-made and handcrafted by master coppersmiths in Germany. With Nala, we will imbue every batch crafted with her fiercely independent and courageous spirit.
Born and bred in Singapore
Jamie's first foray into the world of spirits started with the opening of the legendary Chupitos in Clarke Quay. A love of gin and experimentation, combined with the lack of local Singaporean spirits, led her on a 6-year journey to master the art and science of distillation under Master Distillers all over the world. 
Follow her journey